Introduction to Compassion Training (7 minutes):
Getting Started with Meditation (5 minutes):
Please register to receive your personal attendance link here:
REGISTER ONLY ONCE
After registration, you will receive an email with your own personal link to the compassion practice Zoom room. This personal link will allow you to access all future sessions.  Please save or bookmark this link in your browser in order to join future sessions easily, without re-registering.
IF YOU HAVE ALREADY REGISTERED
To find your original registration email, search for an email with the subject heading "Compassion Practice Confirmation" that was sent from "Emory Compassion Center <no-reply@zoom.us>". Then you may save or bookmark the link there in your browser for future use. If you cannot find the original invitation, feel free to register again and receive a new link.
SCHEDULE
These sessions are held five times per week at various times to accommodate our global community, which spans many time zones. The current times are:
Sunday at 9:00am EST
Tuesday at 6:00pm EST
Wednesday at 8:00am EST
Thursday at 8:00pm EST
Saturday at 11:00am EST
Please see these times reflected in other time zones here: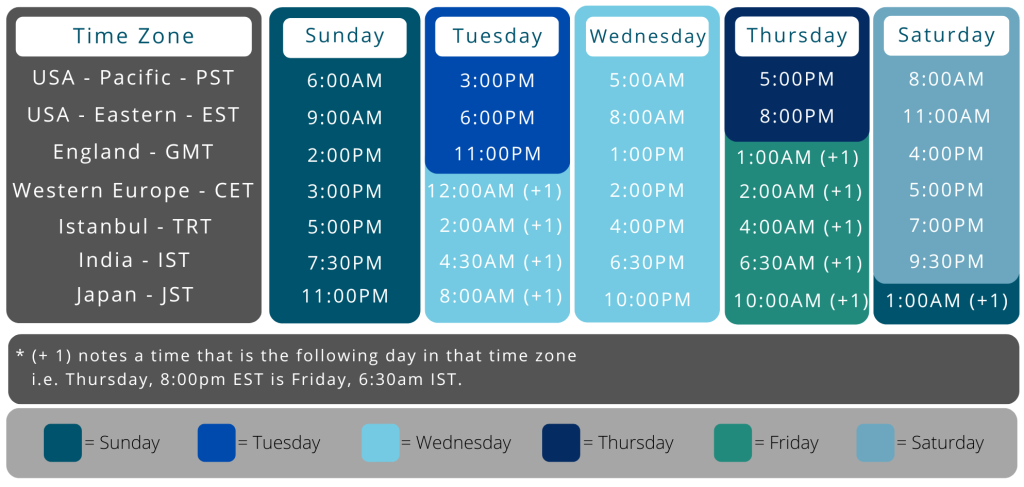 Use this time zone translator if your time zone is not represented above: (http://www.timeanddate.com/worldclock/converter.html).
OPPORTUNITIES TO DEEPEN YOUR CBCT® PRACTICE
You may explore the CBCT® webpage to see a full listing of course offerings.
Please contact compassionshift@emory.edu with any questions or comments.